Full-Service Solar Consultant serving Lake Nona, FL
Uptown Energy Solutions is Florida's premier Full-Service Solar Consultant. We're working to provide high-value services to the solar energy industry, solar energy consumers, and to the planet Earth.
We'll provide you with a solar expert, specifically trained in the state of Florida, to act as your personal guide through the industry so you can stay focused on the things you know and love, and still invest with confidence.
Benefits Of Choosing Uptown Energy Solutions
Compare more real solar quotes in less time
Less personal stress with a solar expert looking out for your best interest
Standardized analysis of each proposal for a true apples to apples comparison
Opportunity and guidance to maximize their ROI over their system's 25+ year lifetime
Faster project completion
How the process works: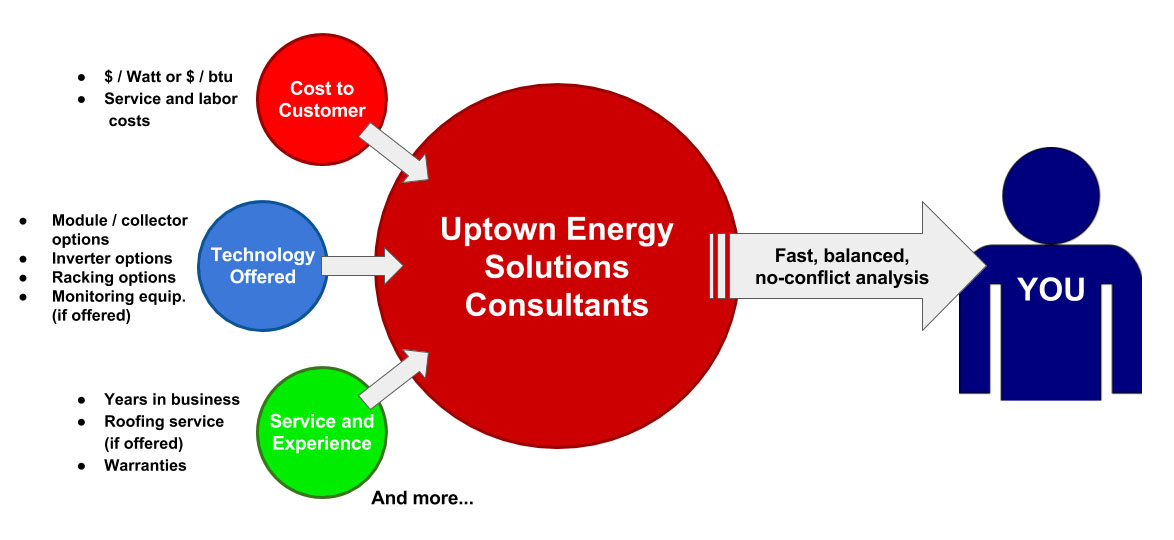 Your Three Easy Steps To Maximum Solar Savings
Get in touch online through our Contact page
Let us find the best company to perform your installation at the best price
You start saving money as soon as the installation is complete
---